Votaic Systems just launched two new solar chargers that seem handy enough to give a try. The Switch (on left, $129) is a small bag that can carry a day's essentials while the Amp ($99) is a smaller case that fits into a bag or purse. Both, of course, have solar panels to provide power to your gadgets. For reference, either can charge an iPhone in under 5 hours. Specifications below.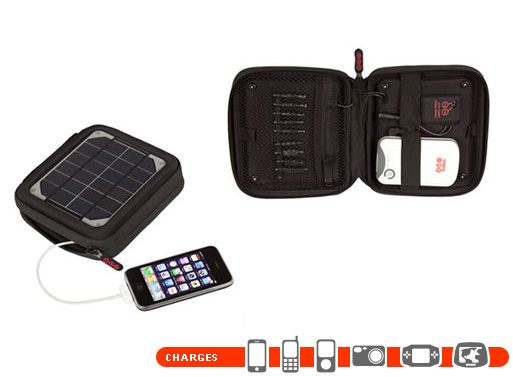 Amp Solar Charger, $99.00
"Two 2.0 Watt Solar Panels generate power in sunlight. They are waterproof, lightweight and built to withstand abuse."
Weight: 1.1 lbs
Volume: 20 cubic inches
Dimensions: 6.5″ high x 5.5″wide x 1.5″ deep
Battery: Up to 19 hours talk time or 48 hours music playback.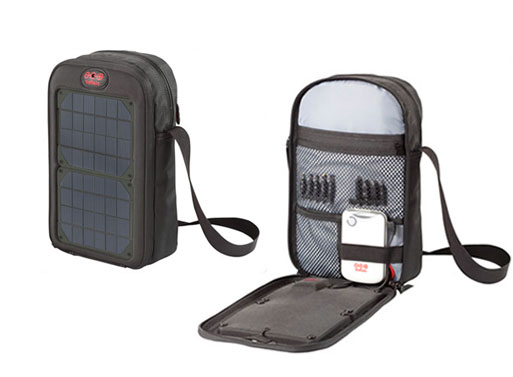 Switch Solar Bag, $129.00
"Two 2.0 Watt Solar Panels generate power in sunlight. They are waterproof, lightweight and built to withstand abuse."
Weight: 1.5 lbs
Volume: 140 cubic inches
Dimensions: 11.5″ high x 7″wide x 2.5″ deep
Battery: Up to 19 hours talk time or 48 hours music playback
[via]